A WORD ON TITHES AND OFFERINGS
Giving a tenth of all your income is God's way of legally keeping an open channel of blessings to his people! God says this to his people in Malachi 3:10-12
10 Bring the whole tithe into the storehouse, that there may be food in my house. Test me in this," says the Lord Almighty, "and see if I will not throw open the floodgates of heaven and pour out so much blessing that there will not be room enough to store it.
11 I will prevent pests from devouring your crops, and the vines in your fields will not drop their fruit before it is ripe," says the Lord Almighty.
12 "Then all the nations will call you blessed, for yours will be a delightful land," says the Lord Almighty.
It is important that you tithe in the place where you are fed spiritually. If you're a member of Grace Church of All Nations, you honor God by supporting this ministry with consistent financial support, since membership entails responsibilities as well as privileges.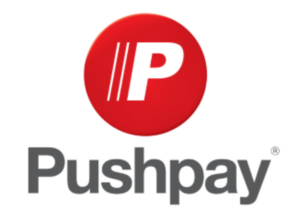 Want to pay via Cell Phone?  To create a Pushpay account,  "Text the keyword '[GCOAN]' to 77977″  to get a link to give from your phone, then follow these instructions to set up Pushpay. 
 Install the GCOAN app on your cell phone
 Open it and select "

Give

".  Enter the Amount, select a "

Fund

" (choices are 'Tithes', 'Missions' or 'Other'),  select "

Give one time

" or select "

Make a recurring gift

" (choices are 'Every week', 'Every 2 weeks', 'Every month' or '1st & 15th monthly' and select a start date for this recurring gift).  Click "

Next

"
 Enter your mobile number and click next in order to verify your phone number.  You will receive a SMS text message with a verification code.  Enter the verification code in the box provided.  Click "

Next

"
 Enter your name and email address. Click "

Next

"
 Add a payment method for your transaction
 Confirm your email address by looking for an email titled, "

GCOAN Email Confirmation

" and click "

Confirm your email

"