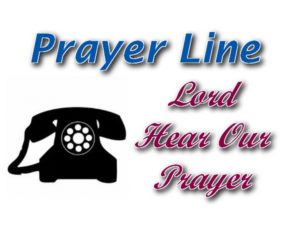 Prayer is one of God's ordained means for you to do spiritual warfare, and sharing the Gospel is definitely spiritual warfare. The Lord is taking us to another level of blessings; but the vehicle by which we are going to get there is through a Call-In Prayer Line at Grace Church Of All Nations.  Join us for a powerful time of prayer from 6:00 to 6:30 AM, Monday thru Friday.
The Call-In Prayer number is 646-307-1990 and the access code is 731591788#.
OR
Submit your prayer request below.
Remember, PRAYER IS THE ANSWER!!!