Our History…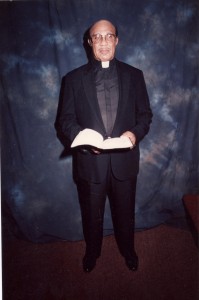 In 1963, Bishop A. Foxworth Sr., father of our present archbishop was led by God to move his family to the Boston area and there he established the Pentecostal Household of Faith. The main goal was to establish a body of believers dedicated to the principles of Christian living and the advancement of the work of the Kingdom of God. In order to accomplish this mission a commercial space was leased in Roxbury, Massachusetts, where the Church held regular services. In 1971, a building was purchased at 114 Southern Avenue in Dorchester, Massachusetts. Our present Pastor, A. Livingston Foxworth was called to lead the congregation in 1979. Upon becoming the Senior Pastor, Bishop Foxworth undertook a series of initiatives to meet the needs of the congregation.
Both the Strand Theater and the Jamaica Plain High School auditorium were used to accommodate the Sunday morning services.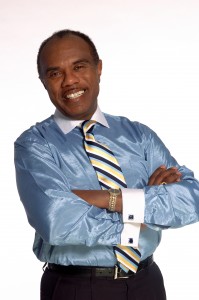 In the meanwhile,   114 Southern Avenue continued to serve as an administrative base. Our present location at 451 Washington Street in Dorchester, Massachusetts is part of a thriving community which is currently undergoing a burst of revitalization in business, religious, community, social services and recreational activities. Grace Church of All Nations is a pillar of spiritual and moral strength in the community. The ministry emphasizes the need for salvation, and the Power of the Holy Spirit for victorious living, evangelism and impacting the community, through the teaching of Christian values and outreach.
Grace Church offers an exciting and dynamic worship experience that is most likely unlike anything you have ever experienced before!
Come experience God's GRACE every Sunday morning with us at our 10:00AM service.  We also have Children's church for children ages 3-11, and a nursery for babies and toddlers under 3 years old. We also invite you to join us at our mid-week Bible Study and Worship Service every Wednesday at 7:00PM. Our mid-week starts with a powerful time of prayer, praise and worship.